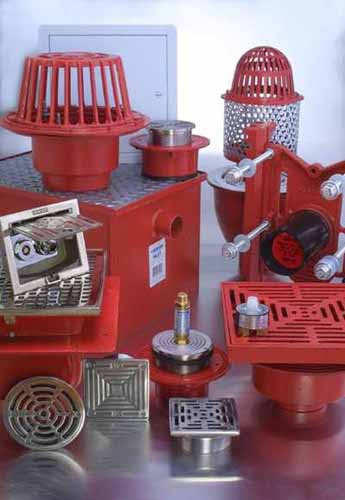 MIFAB commercial drainage product - Drains- Hydrants- Carriers- Trench drains (Stainless steel, polypropylene, concrete and cast iron) Interceptors (steel & plastic) Access Doors and Dialysis Boxes

C-PORT made from 100% recycled tires economical and environmentally safe. Contributes to LEED credit. Extends roof life and dampens vibrations. Can be used on any roof surface.

FILCOTEN is 100% recyclable trench drain. No harmful effects to humans or nature with long service life conserving resources.
The material combine the positive features of stable concrete bodies with the construction of resin-bonded cements.

Hubbell Commercial and Residential Water Heaters-Tankless Water Heaters-High Efficiency Condensing Water Heaters-
Storage & Buffer Tanks Military & Marine Spec

Commercial and Residential Water Heaters- High Efficiency glass lined Water Heaters- Electric Water Heaters- Instanteous Water Heaters